Award Winning Interior Design
The Mahogany smell, teak finish, the aura of freshly carved wood aspired designers like us at Naturo Interiors to come up with this concept of couture interior designing. The team be it designers, carving artist all under the leadership of Yogesh Dua and Rama Mundhra started this firm with one motto to provide perfect Interior Designing Solutions to all residential and commercial sites.
The Unique designs as bespoke solutions have endured us with then rave reviews and many success stories in the past.
We always bring our design concepts after spending rigorous hours on brainstorming sessions and getting desired results with the clients. Our team hand picks items after spending time with the clients in order to understand their personality and preferences. We aspire to give our clients the special sparkle in the ambience which boost their spirits on a regular basis. The fresh design ideas inspired by Vastu has been very popular with our celebrity clientele and commercial spaces as well.
Residential / Commercial

Design

Our Interior Designers can provide specialist advice on space planning, interior architecture, lighting design, color schemes, room concepts, furniture , kitchen and bedroom designs and much more.

Detailed planning of each room at this stage really helps tie together your overall design and create a much better outcome.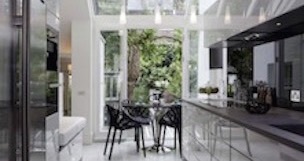 Space

Healing (Vastu)

Feng Shui is the traditional, oriental art of placement of thing, charm and even furniture to help one invite good fortune, wealth, health and happiness. It works around five main elements of wood, fire, water, earth and metal. Each one of them moves differently and make energy vary of it.

Our establishment provide expert feng shui advice to you before designing the complete look of your property. A mantra is a tremendous force of positive energy. If you follow meticulously the principles of vaastu while selecting the plot or construction ,then satisfactory results are experienced majority of the times.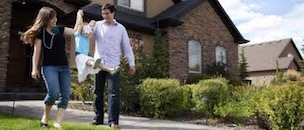 Kitchen

Planner

Many times a kitchen plan can be greatly improves by moving a doorway or window, shifting a wall,reorientation of a laundry or walk in pantry, sometimes a simple shift can move a major traffic pattern out of the kitchen's main work area. An architect will look at a plan from a structural and spatial point of view, a kitchen designer will consider the details of what makes the kitchen functional and beautiful. When it comes to making decisions about a kitchen, you will have to weigh out opinions from many different resources. But consider that a kitchen designer's advice is based upon what they do everyday
Furniture

and Artifacts

There are millions of textures and artifacts available in the market to give your home that oomph factor. We create beautiful furnishings using many of the natural designs and textures nature provides. Hand crafted furnishings are very much in demand with exotic stones, hand forged iron, hardwoods for both interior and exterior furnishings. The valuation of hardwood combined with traditional handmade techniques give a luxury feel to your home. We can go on forever about out design ideas but pick just the right one for your home or office. Bring in the charm and luxury !

Landscaping

and Site Management

We begin each new relationship by working with the client to create a unique landscape maintenance plan that addresses the properties' specific needs. This custom plan is created at the beginning of the contract and is the foundation for long-term success. The plan is thoroughly communicated to the project team, led by field managers who are fully-qualified and equipped to perform and oversee any landscape maintenance service needed on the site.

Naturo offers expert turnkey, full- or partial-site coordination and supervision.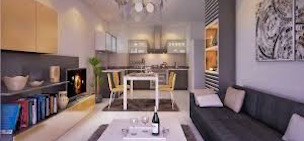 Lighting
Illumination is a very integral part of interior designing. Lighting designers work as a part of Naturo design team and like architects , bring solid technical acumen and sensitive design technique to architectural and landscape projects. But the value added services we provide can make and break the success of a project.
We at Naturo Interiors keep ourselves updated with the latest technology and techniques and trends to provide best service possible.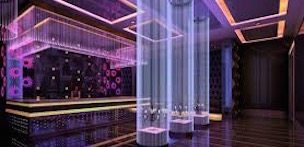 Design

Consultancy

Naturo Interiors offers a complete design service from concept to completion, which includes sourcing individual items from specific periods of time, artifacts and antiques, commissioning bespoke furniture and decoration.

We understand that every project and every client is different and to fully appreciate the client requirements, a series of initial meetings and preparations are essential in order to design a fully bespoke brief which satisfies your vision of the desired project.

Its during the design phase when things take shape. A concept is created and on approval from the client, the design development begins with drawings and sketches, furniture choices, fabrics, textures and colours.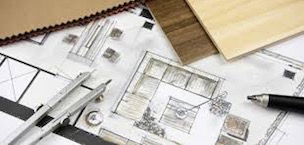 Concept

Design

Mood boards and concept boards are a rage and are used in the latest and fresh interior designing techniques especially for besoke concepts.

Unique concepts are established after a a brief session with you so that our team can understand your needs and provide interiors which compliment your taste and personality. Our team has worked on many commercial and residential projects where things come to life from ideas and suggestions. Some bars are designed to not only give a garstro experience to their customers but make them feel special and valuable.

Dreams are crafted with the help of latest 3D techniques so that it is practical and conceptualize easily with readily available furniture and accessories.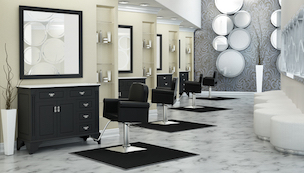 Drafting

Services

A artist knows the best technique to reform his art. Drafting Services along with overall advanced Mechanical Engineering Services (mechanical product and machine drawings in different views and perspectives, dimensioning, scaling, material listing, detailing, blow up) for various mechanical engineering new and renovation projects are created for the ease of the designers and clients.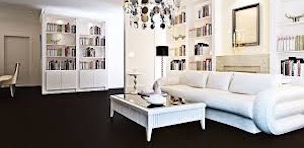 Meet & Agree

Idea & Concept

Design & Create

Build & Install
Before starting work, our interior designer will want to understand exactly what you want to achieve, how much or little hands on involvement you want from them, any design styles you like and what budget you are working with.
Based on that, they can provide anything from a single mood board with ideas for you to put into practice yourself to full design specification providing much more detail about what needs to go into your space to produce the look and feel you want.
Detailed planning of each room at this stage really helps tie together your overall design and create a much better outcome.
The Designs and the concepts agreed upon our sent into production and the outcome is installed to give a chiseled look.
Nat. Restaurant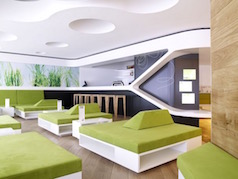 I'm always impressed with the services. Lorem ipsum dolor sit amet, consectetur adipisicing elit, sed do eiusmod tempor incididunt ut labore et dolore magna aliqua. Ut enim ad minim veniam, quis nostrud exercitation ullamco laboris nisi ut aliquip.

John, Customer
I have very much enjoyed with your services. Lorem ipsum dolor sit amet, consectetur adipisicing elit, sed do eiusmod tempor incididunt ut labore et dolore magna aliqua. Ut enim ad minim veniam, quis nostrud exercitation ullamco laboris nisi ut aliquip.

Michael, Customer
I totally recommend your services. Lorem ipsum dolor sit amet, consectetur adipisicing elit, sed do eiusmod tempor incididunt ut labore et dolore magna aliqua. Ut enim ad minim veniam, quis nostrud exercitation ullamco laboris nisi ut aliquip.

Patrick, Customer
I have very much enjoyed with your services. Lorem ipsum dolor sit amet, consectetur adipisicing elit, sed do eiusmod tempor incididunt ut labore et dolore magna aliqua. Ut enim ad minim veniam, quis nostrud exercitation ullamco laboris nisi ut aliquip.

James, Customer